10th Jul 2015
First male to graduate the NT Childcare Services Project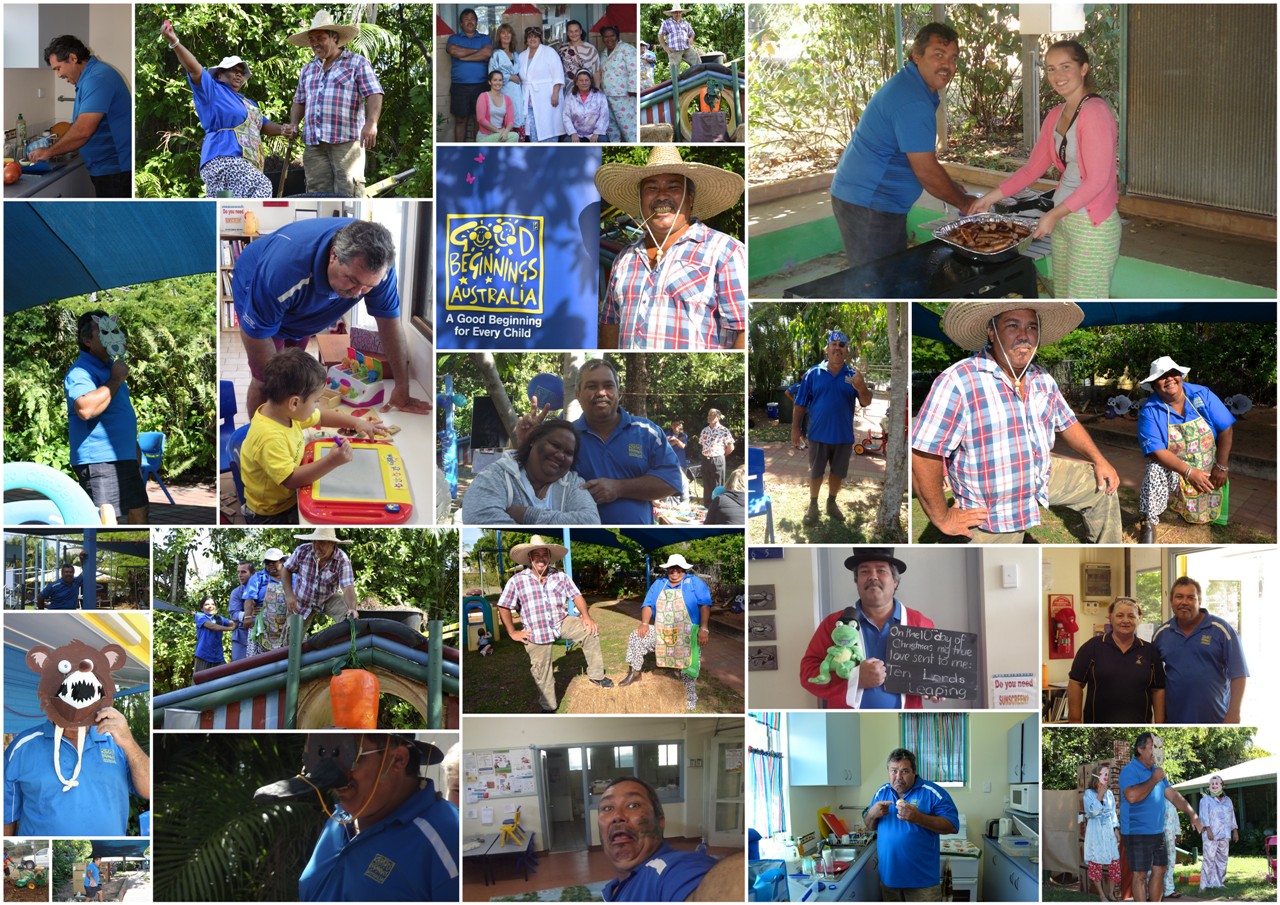 Quality care within child services is critical in the lives of young children.  Like anywhere else, in remote areas of NT there is a high demand for good child care facilities, and yet in the NT we know that there is a shortage of qualified childcare workers.  There is a pool of amazing people living in the NT, many with the enthusiasm and drive to want to work in this rewarding sector.  The JPC NT Childcare Services Training Project aims to upskill potential workers for the childcare sector, help them to achieve their childcare qualifications, as well as help to prepare candidates to become work ready and reach their long-term employment goals.  In turn this means the childcare employers are able to source local, qualified, experienced employees to work within their centres and help to increase the availability of high quality childcare in remote regions.
Retention of qualified staff is also crucial to the childcare industry, particularly in remote areas.  The programs aim to reduce the need to attract people from outside the community to fill childcare positions, many of whom are not Indigenous and may not stay for long periods of time.  Long-term employment outcomes for the local community are paramount. 
Allen Bower is a great example of a successful outcome for both himself and his local community.
Allen recently graduated and achieved his Certificate III Children's Services in Katherine.  What is so fantastic is that Allen is officially the first ever male to study under this project.  Men working in the early childhood sector across Australia are uncommon, Aboriginal and Torres Strait Islander men are rare.  Allen is a strong role model for all men and fathers and is leading a revolution to eliminate the inherent gender bias as the female as the nurturer throughout the Northern Territory.
Allen wanted to do his childcare qualification to help him effectively facilitate the multiple early childhood programs he delivers.  Allen provides playgroups for families in many communities and also facilitates a specialised Dads and Kids Connect Program in Katherine and Yarralin.  Allen has also recently taken on a mentoring role as well, and mentors crèche workers in their studies of Certificate III Early Childhood Education and Care.
Allen's Early Childhood Lecturer,  Jenny Hutson, described how Allen's character was simply great to have around, "Allen is a jovial fellow always ready with a joke and a laugh. We had some funny times with some assessment questions, for example, where do you store breast milk? Or how long can it be stored in the freezer?  Also trying to extract answers I have prompted him with things like "where do they get the breast milk?"  Only to be given a strange look!  Then I have said "the mum would have put it in the creche fridge when they arrived in the morning".  Allen has laughed and said he had a vision of a backroom filled with people pumping out milk into containers!! God love him!"  Jenny went on to say, "Allen is a remarkable man at home, work, academically and in his community". 
We are so proud of Allen not only for successfully completing his Certificate III but also for truly following his aspirations and chosen career path with such enthusiasm and fun.  Allen is without a doubt an asset to the childcare services industry in Katherine and we wish him every success for his path ahead.
Back to News